V8Druid skrev: Those 'little motors ain't so little when yer's wrestling the damned things ' .....

the two Z1000 engines beat me ... they'll have to stay put for now
but not for long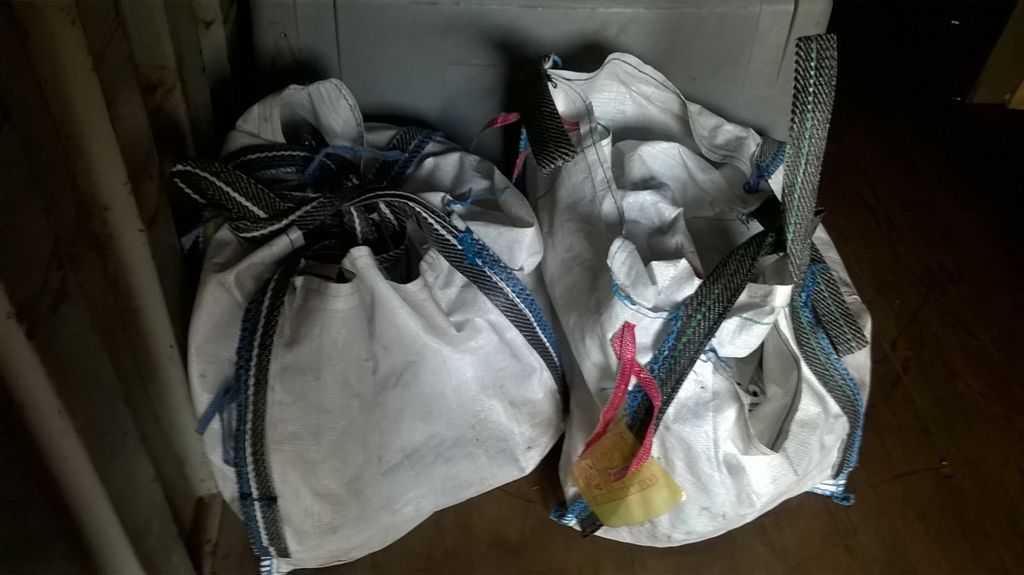 seriously heavy, but managed to get at 'em with some juggling ...... they'll be getting '
air
lifted' into a new home later .... 'tween the Esab 200 MIG and the breaker pack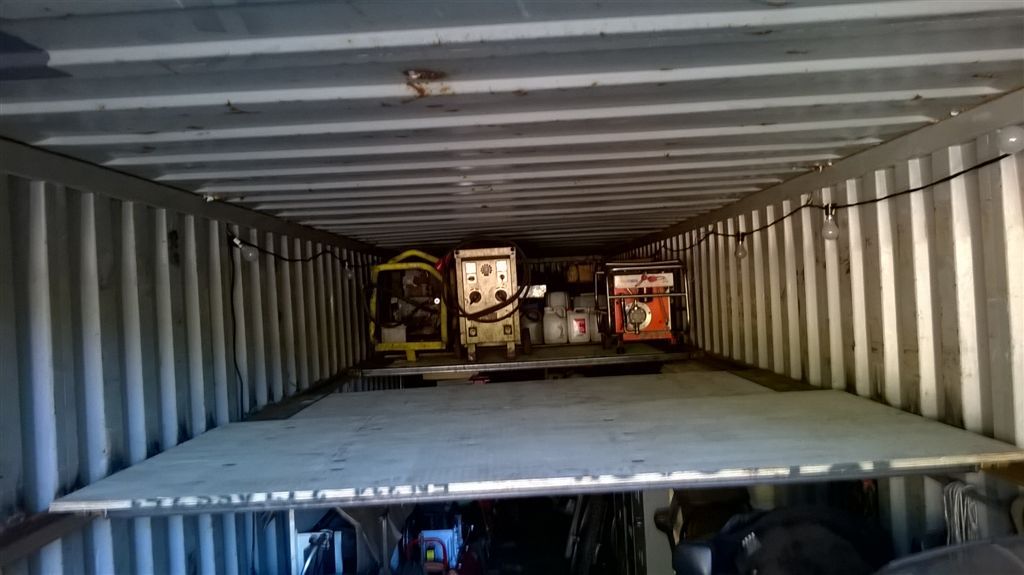 left the last one at full sheet width, for now, for some light weight furniture storage and 'cos I'd run out of 25 x 3 flat to lip the
roller
bed
frame
was some bit hot here yesterday ... foggy as **** here this morning ...... got two Houdinis on the lawn this morning .... waiting for the owner to arrive and collect 'em !!!!
pretty PO-ed with this sheet yesterday .... brand new WBP sheathing GOS and delaminating before it'd even been handled .... could not be arsed to take it back ... never likely to see the weather, but annoying .. all the same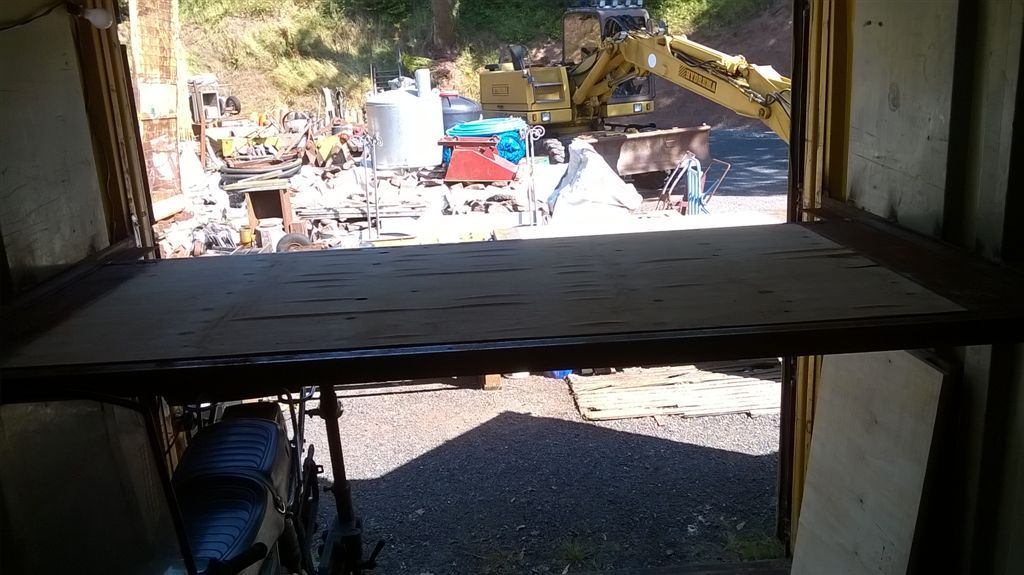 then to get Delbouy 's (mate from a.n.other forum) placcy pig
chassis
out o' the
trailer
and go collect said furniture from Pam's daughter's place.
Cane conservatory suite ... new conservatory getting started Tuesday, as the
current
one's over 15 years old and showing serious signs of not lasting much longer .... 'least it's a damned sight cooler this morning .... must've gotten through 4 litres of squash yesterday and didn't have a pee all day ...... was running off me, but the boxes were like saunas !!
Bank Holiday Monday
meet Houdini #2 & #3 - 2019
buggers were here all day ...... could've been a mistake when I said to Ellie (the owner) that I wasn't worried - no panic!! .....
bet 'er next
door
has been having an eppy all day .... so fine by me ... been LMAO all day
Who said pigs can't fly ..... this plastic one ... or at least what's left of it, did a fair impression of a 'low pass' Monday morning
been sat in here since I picked it up for Del several weeks ago ....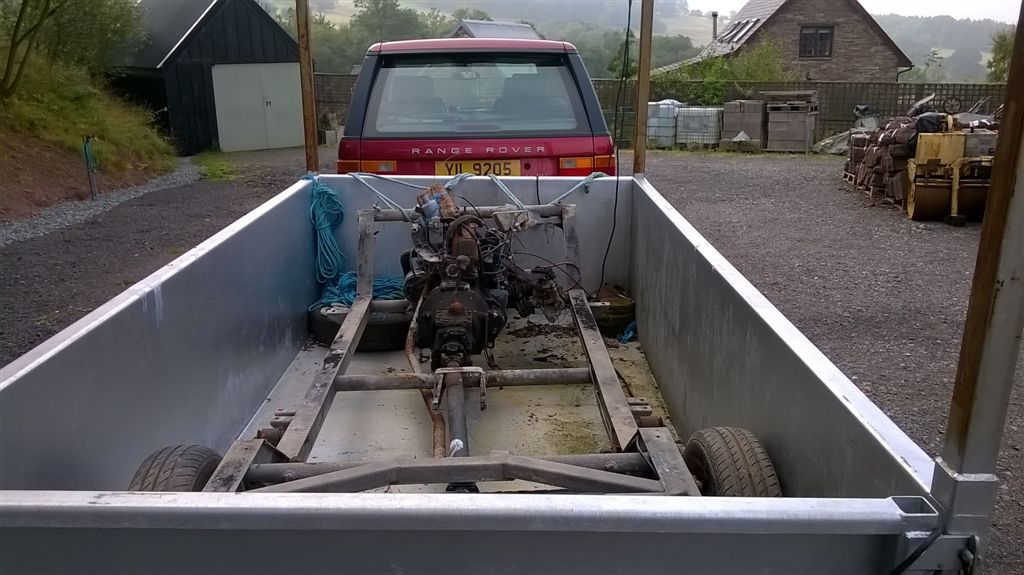 but got 'evicted' in the morning .... needed the trailer ...
took the head trees out to give 'em a fresh lick of shiny shite for half an hour and copper slipped all the pinch bolts ....
anyone recognise the tin I keep me copper slip in ...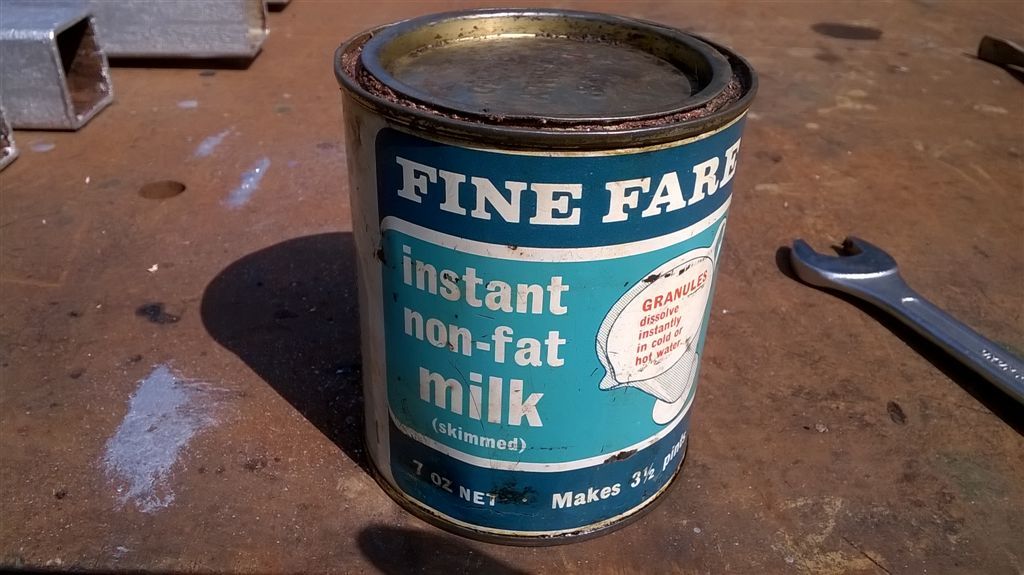 can not remember how long ago I filled that, from a big
bucket
of the stuff ..... but it's a looooooooooooong time ago ... still a quarter full ...
dunno how long it is since Finefare disappeared off the main street in town. !!
those two Kwaka lumps got a leg up after that ....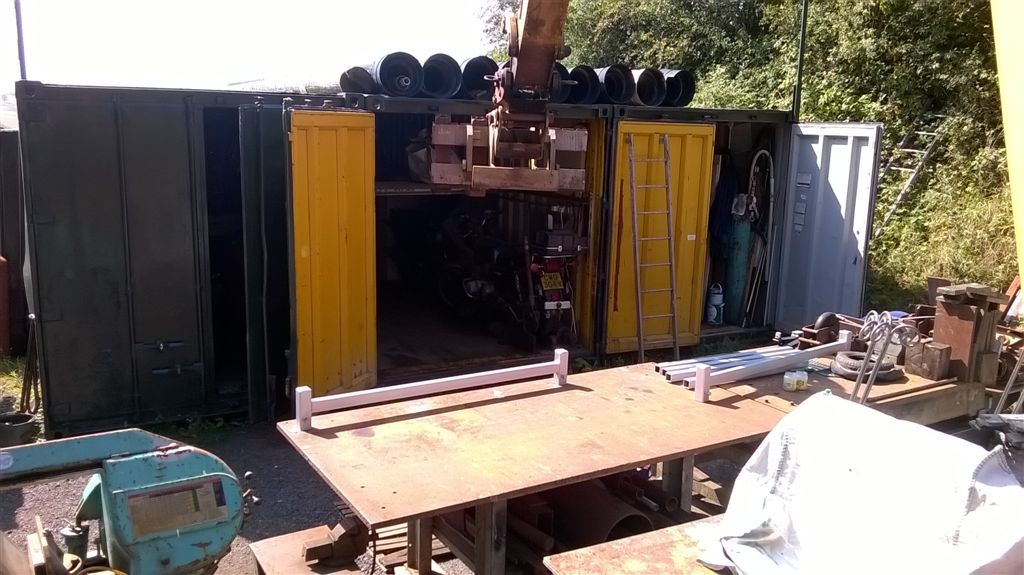 and wriggled 'em into spot where I wanted 'em , along with three bloody big Record vices, I keep tripping over on the floor.
Then it was off down the village to Vicki's to collect the cause of all this effort over the last few days .....
got there just in time to witness their little leccy mower go poof!!!
... so had to sort that 'fore I could do anything else ... wire busted as it went into the
switch
.... made her hubby Chris jump ...
hadn't seen Clara for over a week, so a bit of grand dad-ing first, spot of re-wiring and some trailer loading ... bit more grand dad-ing and away back home ... to unload this ....
and a
car
load of cushions to fit ....
took some persuading into their home for the next few weeks, whilst the new conservatory gets sorted ...
Was not flavour of the month with Chris.....had taken him two days to get the floor tiles up
... I laid 'em - properly - maybe 15 years ago didn't put 'em down to come back up again LOL
these took a bit of wrangling in, to find the optimum orientation .....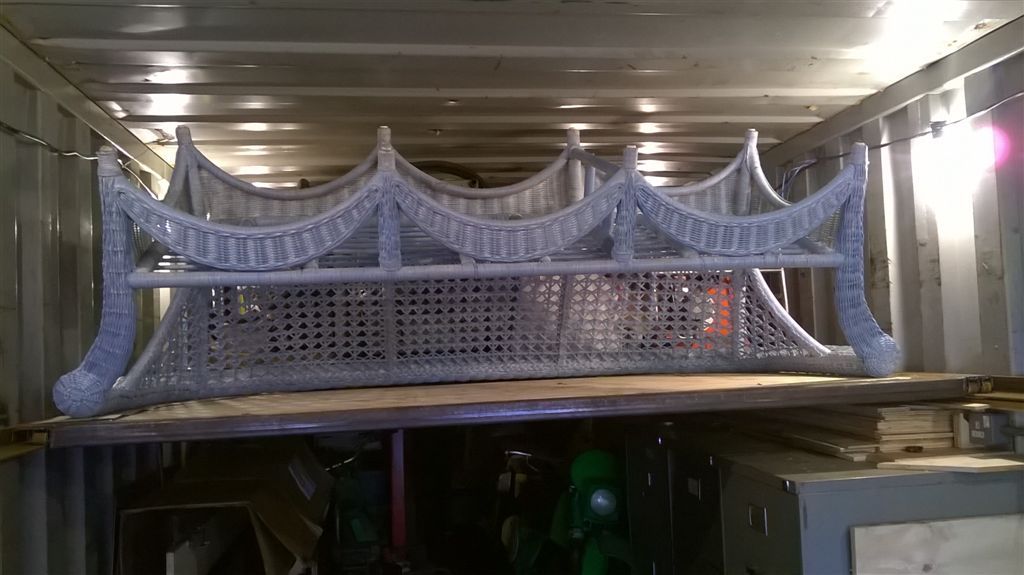 was bloody hot in there again today ..... 34.6C at lunch time in the 'toolbox' next door to it and could not touch the roof in there
.... as I found out when I put my back against it, juggling the Kawi motors earlier. Cheese cloth shirts are not much of an insulator.
Sat having a coffee after all this lot, chilling in the shade .... and Pam says....
."right treatment next then "
..... had forgotten it was Monday ....... "
no peace for the ......
" Druid.